I absolutely cannot believe it's December. For one, the weather cried Indian summer for far too long, and secondly, between Thanksgiving and being cooped up with the flu, I lost track of the calendar for a little while.
This means there's less than a month until Christmas, and it's time to get my procrastinating hiney into action, unlike my ambitious coworker, whose apartment is fully decorated and her entire Christmas list is bought and wrapped under her tree. Maybe some day I will have my act together, but this year is not that year.
Like many bloggers are doing right about now, I thought I'd lend a helping hand if you have a special foodie in your life -- or, like me, if your mother-in-law is going to come a-knockin' for your Christmas wishlist any minute now and you have no idea what to do.
But beware, some of these items are probably more proper for a "dream-on" list and should be reserved for someone incredibly special unless you have bottomless pockets or the unique love language for this sort of thing. Most of it is fair game, though!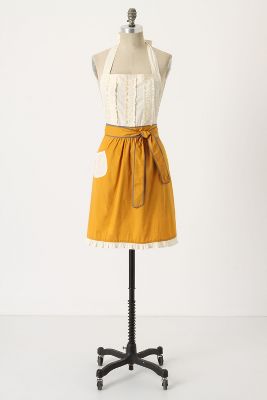 anthropologie apron
this post
explains everything
clean start cookbook
love everything the clean food movement stands for.
plus, I have the sister cookbook and love it!
microplane zester
because it's never fun to zest a finger.
kitchenaid stand mixer
forgive me, o Lord, for I have coveted
this mixer my entire marriage.
Yes, the larger size might be more practical,
but this color is so fantastic!
this planner is perfection for foodies
with an entire blank page each week for lists
(i.e. groceries, meal planning)


these are just too cute!
ThisIsNotMyShirt.com
a very unique gift for the compassionate foodie in your life,
each shirt helps provide clean water for villages in Africa.
many have asked about this shirt, the one I wore during my half marathon,
and I highly recommend checking out
ThisIsNotMyShirt.com
for more on the powerful message behind this mission.
So, did I leave anything out?